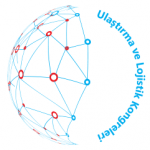 Deadline for submission is September 10, 2019.
Abstract must be written in English or Turkish languages.
Abstract must contain title, abstract text and keywords.
Full paper submission is optional.
Full paper template (for English manuscripts)
Full paper template (for Turkish manuscripts)
Only .doc, .docx or .rtf type of documents are allowed for full paper submission.
The Congress Committee will review the abstract/full text.
Notification of acceptance or rejection of the abstract/full text will be sent to the submitting author within 10 days.
Please check that your email address is correct as it will be used for contacting you after the review process.
To receive a confirmation email after you have submitted your abstract/full text, please add ulk@istanbul.edu.tr to your address book.